Lynn's Learning
http://lynnslearning.com.au/wp-content/uploads/2015/02/Logo_Banner_Header2.png
January 16, 2018
New Centres Opening Term 1, 2018 – Kellyville & Rouse Hill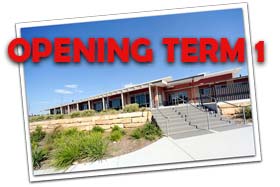 We're excited to announce the opening of two new Lynn's Learning Centre's in 2018. Kellyville and Rouse Hill will open their doors at the start of Term 1 with Centre Manager Nancy Zhang as head tutor at both tuition centres.
The centre locations and opening hours are:
Kellyville Tuition Centre
Wrights Road Community Centre – Activity Room 3
Corner Harrington Ave & Wrights Rd
Wednesdays 3.30pm to 6.30pm
Rouse Hill Tuition Centre
Rouse Hill Town Centre
Vinegar Hill Memorial Community Centre
Patrick White Room (above Rouse Hill Library)
29 Main Street
Saturdays 1.30pm to 4.30pm
OPENING SPECIAL – GET 50% OFF TERM 1 TUITION FEES!
To celebrate the centre openings, we are offering a fantastic discount of 50% off Term 1 Tuition Fees when you book a free assessment and enrol on Saturday 3rd February at the Rouse Hill Centre. To take advantage of this offer, simply call Nancy on 0404 134 635 or Head Office on 03 9796 8779 to book an assessment on the 3rd February. If you enrol on the same day (Saturday 3rd February), we'll give you 50% off your Term 1 fees – it's that easy!
You can read more about our Free Assessment here, and about our Maths Program here, English Program here and Scholarship/Selective Entry Program here.
Remember to also follow us on Faceboook for term updates, hints, tips and more!
To find more Lynn's Learning locations in Victoria and NSW, click here.
Book Your FREE Assessment!
Complete the form below to book in your free assessment.