Maths Tuition and English Tuition with a difference.
Individualised Tutoring programs developed in Australia by teachers.
The Lynn's Learning mission is to encourage appreciation of learning, through expanding and exploring your child's creativity, imagination and logic. We aim to teach our students to write from their hearts, and solve problems with an open mind, whilst providing a positive and nurturing environment. Our Maths tuition and English tuition programs are different to most. We understand that every child is different and the way they learn and the rate in which they learn differs. Our programs are tailored to suit each child's individual learning abilities.
Lynn's Learning has been successfully providing tuition programs in the core subjects of Maths and English for over 20 years. The Lynn's Learning teaching method has been developed by teachers, and the individualised Maths and English tuition programs can be tailored for children of all abilities – from remedial work all the way through to accelerated programs and scholarship preparation.
All Lynn's Learning centres provide tuition for Maths and English and specialised centres also provide scholarship preparation. Lynn's Learning Maths and English Tuition Centres are located across Melbourne, Sydney and Adelaide. Visit our Locations page to find your nearest centre.
The Lynn's Learning System follows the Australian Curriculum. After an initial Free Assessment each Centre Manager will talk to you in depth regarding your child's abilities in their Maths and English. We then create for your child an individually tailored program which provides them with a balanced approach to help them increase their confidence, competency and skills.
*Tuition fees are based on $25.00 per subject per week (including GST) for the school term. This is based on one hour per subject per week. Payment can either be made for the full term upfront (which incurs a $5 discount) or by month for the duration of the term. All payment must be made prior to the school term / month beginning.
An honest assessment of your child
When you first visit a Lynn's Learning centre, we'll complete a free initial assessment. This assists us to identify whether there are any gaps in your child's learning. From this initial assessment, we then develop an individualised program which works to fill any learning gaps as well as further advance your child. Our programs can be developed for remedial through to advanced students.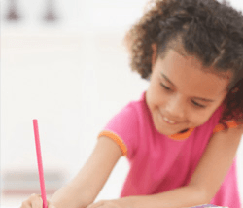 Catering for individual needs
We understand that each child learns differently and at a different rate to others. That's why we treat each child individually. Each child receives their own, individually developed program, to assist them in the areas they require further tuition. In this way, our programs can be developed for children of all abilities; from those children who may be struggling at school through to those advancing beyond their year level.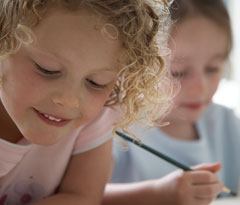 Contact us to find out more, or to book a free assessment!
Interested in owning and operating your own Lynn's Learning centre?
New territories available nationwide!